Market Hours: Thursday 9-6, Friday. 9-7:30, and Saturday 8-4
Restaurant Hours: Opens at 7am Thurs-Sat
Thanksgiving Hours:
Tues., Nov. 20th: 9 a.m. – 6 p.m.
Wed., Nov. 21st: 9 a.m. – 6 p.m.
Thurs., Nov. 22nd: CLOSED
Fri., Nov. 23rd: 9 a.m. – 5 p.m.
Sat., Nov. 24th: 8 a.m. – 4 p.m.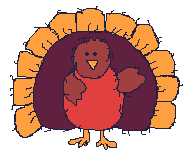 Thanksgiving Turkeys!
It's that time of year! Order your turkey today!
Last chance to order is November 17th!
Welcome!
Enjoy everything Fresh at the Mullica Hill Amish Market in Mullica Hill, NJ, where you can find Lancaster County Delicacies right here in South Jersey. The Mullica Hill Amish Market has a Bakery & Donut Shop, Fresh Produce & Smoothie stand, Fresh Meat Butcher, Dairy & Cheese, BBQ, and an Amish Restaurant. The Mullica Hill Amish Market ia a one-stop shopping experience for everything homemade & fresh!
To receive information about news, events, specials, & coupons, we invite you to join our mailing list!
Check out this month's coupons. Be sure to download, print, and bring them with you on your next visit.
We love hearing from and keeping in touch with our loyal customers. Follow us on Facebook!